A lot has happened since I last updated you on my progress through the elimination phase, so this blog post is going to be more of a newsletter. As week 2 began to draw to a close I decided that my gut hadn't quite calmed down enough to justify starting the reintroduction phase, so under the direction of my dietitian, Lesley, I continued into a third week of elimination.
This co-incided with me beginning to take Symprove liquid probiotics in an attempt to support my gut microbiome while in elimination. Studies have shown that the extremely low FODMAP foods we eat during elimination are low in prebiotic fibres (the ones that feed the bacteria in our guts) and, as a result, the elimination phase depletes the number of 'good' bacteria within the gut.
This isn't ideal because our gut microbiome is an important factor in our overall health, so Lesley had suggested that I start taking a good quality probiotic to support my gut during the process. One of the probiotics that Lesley approves of is Symprove because it provides a shot of over 10 billion good bacteria in every daily dosage, so I contacted Symprove to see if they would be interested in allowing me to test it and I'd write about my experience on the blog as a result. Happily, they agreed and sent me a month's worth of Symprove.
On the Sunday morning of week 3 of elimination I dutifully drank the 70ml recommended dosage of Symprove and awaited the results. (I had the Mango and Passion Fruit flavoured Symprove and it was palatable with the slightly tangy flavour you'd expect from a probiotic liquid.) Sunday passed without incident and I figured that my system was handling the Symprove well.
Unfortunately, at 2:10am on Monday morning I was proved wrong because I awoke with a very urgent need to go to the loo and, sparing you the details, by the time 7:45am rolled around I'd 'went' five times. At this point I had to take a couple of anti-diarrhoea tablets and I took one again after lunch, which calmed things down. Needless to say, my Monday was horrendous. It was a day spent wracked with intestinal spasms and cramps all day long. I had a hot bath after I got home from work and I was in bed for 7:30pm and asleep by 8pm. It was an exhausting day.
On a side note, does anyone else get extreme fatigue when they have an intestinal episode? I'm not kidding, at 11:30am I could have lain down on the carpet underneath my work desk and slept instantly!
When Tuesday morning came around I approached the Symprove bottle with caution, but conscious of my gut health, I decided to take it again. Thankfully I didn't have a bowel reaction quite as violent as the day before, but I did have really bad gas all day long which was very uncomfortable. I had the same symptoms on Wednesday too after taking Symprove.
With this in mind I messaged Lesley and asked her whether she'd heard about people having this sort of reaction to Symprove and whether I should continue to take it, but as Wednesday progressed I decided that I would stop taking it because I felt too uncomfortable. This decision was partly motivated by the gut symptoms I was experiencing, but it was also influenced by a chat I'd had with an American friend who is very well-versed in the FODMAP diet.
In this chat, Hely advised me that Monash generally don't advise taking probiotics during the elimination phase because it can skew the results, which makes a great deal of sense when you think about it. However, this is a double-edged sword because on the one hand you don't want your gut microbiome to be depleted as a result of being in the extremely low FODMAP elimination phase (which has been evidenced in a number of scientific studies), but on the other hand you don't want to warp the results of the elimination phase (and the reintroduction phase too, for that matter) by taking a very high strength probiotic which causes your gut to become symptomatic because how can you determine when your gut has calmed down enough on elimination to begin the reintroduction phase and, accordingly, start reintroducing higher FODMAP foods which contain good prebiotic fibres. You see the dichotomy here, don't you?
I made the choice which I feel was best for my health and stopped taking Symprove, a decision Lesley fully supported, and the next day my gut issues had disappeared. Now, that's not to say that I won't try Symprove again in the future, perhaps after I've completed the reintroduction phase and my gut is on a more even keel, because I've heard a large number of success stories from people who've used it and have found it life-changing (Emma Hatcher has had positive results with it too), but at the moment I'm just going to focus on getting through the elimination phase successfully.
In other news!
(which I'm really excited to share!), Lesley's asked me to join her at the 'Introduction to the Low FODMAP Diet for IBS' workshop she's organising for the 11th of May this year in Glasgow which is going to cover all of the important aspects of the low FODMAP diet. It's a bespoke workshop which will cost £199 to attend (it's normally £249) and this price includes a two course low FODMAP a la carte lunch in a top Glasgow restaurant.
The workshop will include:
Lesley will show you how you can improve your IBS symptoms.
You will learn the principles behind the low FODMAP diet and how to adapt recipes.
Understand what foods are allowed and what foods should be avoided.
How to decipher food labels.
All the information you will need to get started.
Advice on the Elimination and Rechallenge/Reintroduction stage.
Continued group support.
A freshly prepared 2 course A La Carte low FODMAP and gluten-free lunch at the first UK restaurant to offer a low FODMAP menu with a relaxed informal Q&A session during lunch with Lesley who will be happy to discuss general concerns you might have.
Plus you'll get a Low FODMAP goody bag to take home with you!
I'm really excited to be going along to Lesley's workshop because I love helping people to learn about how the low FODMAP diet works and how beneficial it can be in the treatment of IBS and I'm also really thrilled at having the opportunity to help people learn how to adapt recipes to become safely low FODMAP.
If you would like to book a space to attend the 'Introduction to the Low FODMAP Diet for IBS' workshop or if you have any questions you'd like to ask about the workshop then please contact Lesley by email at info@lesleyreiddietitian.co.uk
I think it's going to be an excellent and very informative day and I'd be thrilled to see you there, but if you can't make it then Lesley is also offering readers of The Fat Foodie 20% off the price of one-to-one individual consultations during April. Just email her at info@lesleyreiddietitian.co.uk to set up an appointment.
Oh, one more thing. I've decided to do one more week of elimination just to be fully satisfied that my gut has calmed down before I start the reintroduction phase. As always, I'll keep you updated on my progress.
Thanks for reading,
Jane (The Fat Foodie)  xxx
Telephone:
07777640035
Email: info@lesleyreiddietitian.co.uk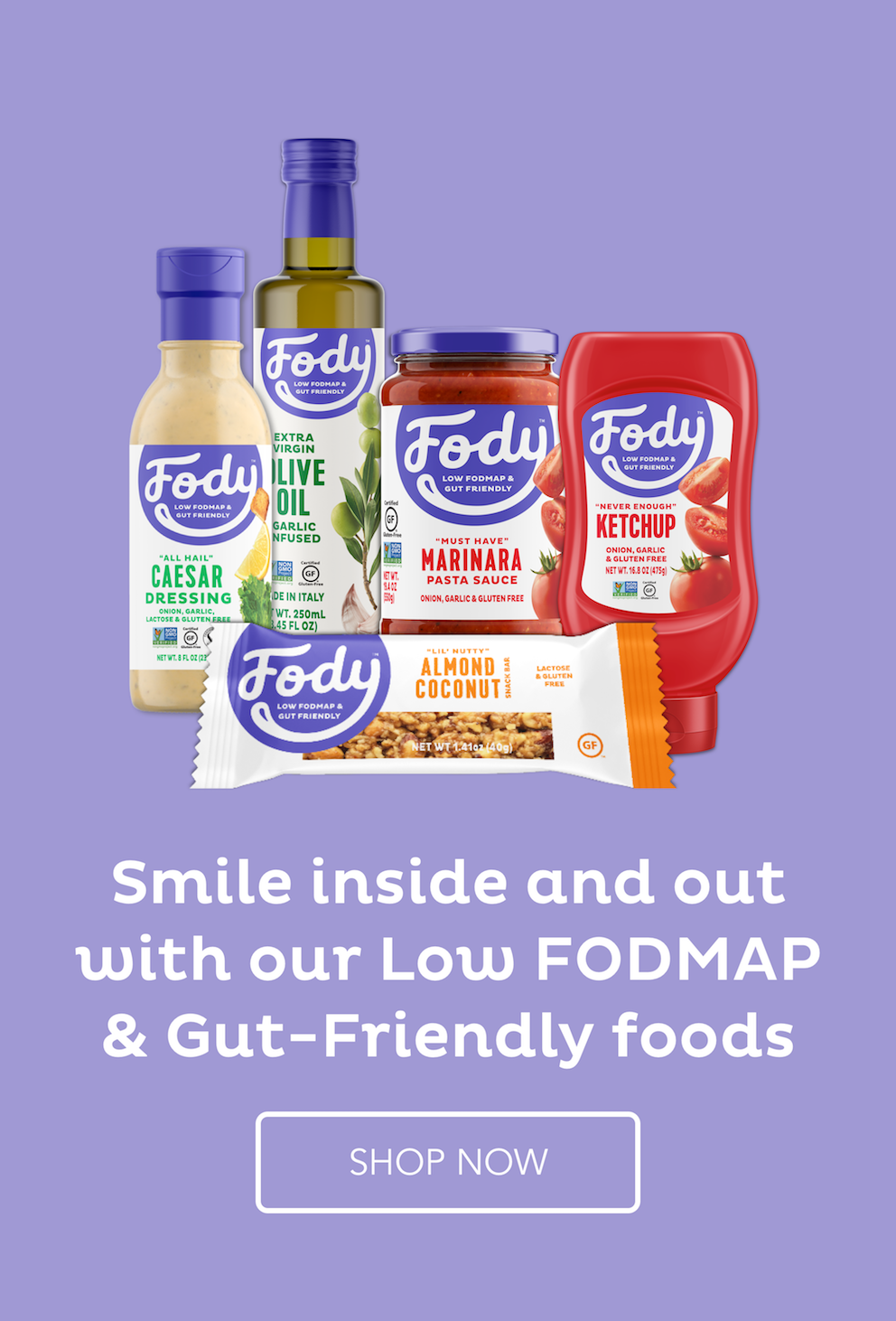 Copyright protected by Digiprove © 2019